WordPress Hosting
Hosting Plans starting at $3.15 /mo
Easy to Use and set up
All Hosting Features included
Search Engine Friendly


Optimize and Upgraded: Webline-Services' Crafted WordPress Hosting for Peak Performance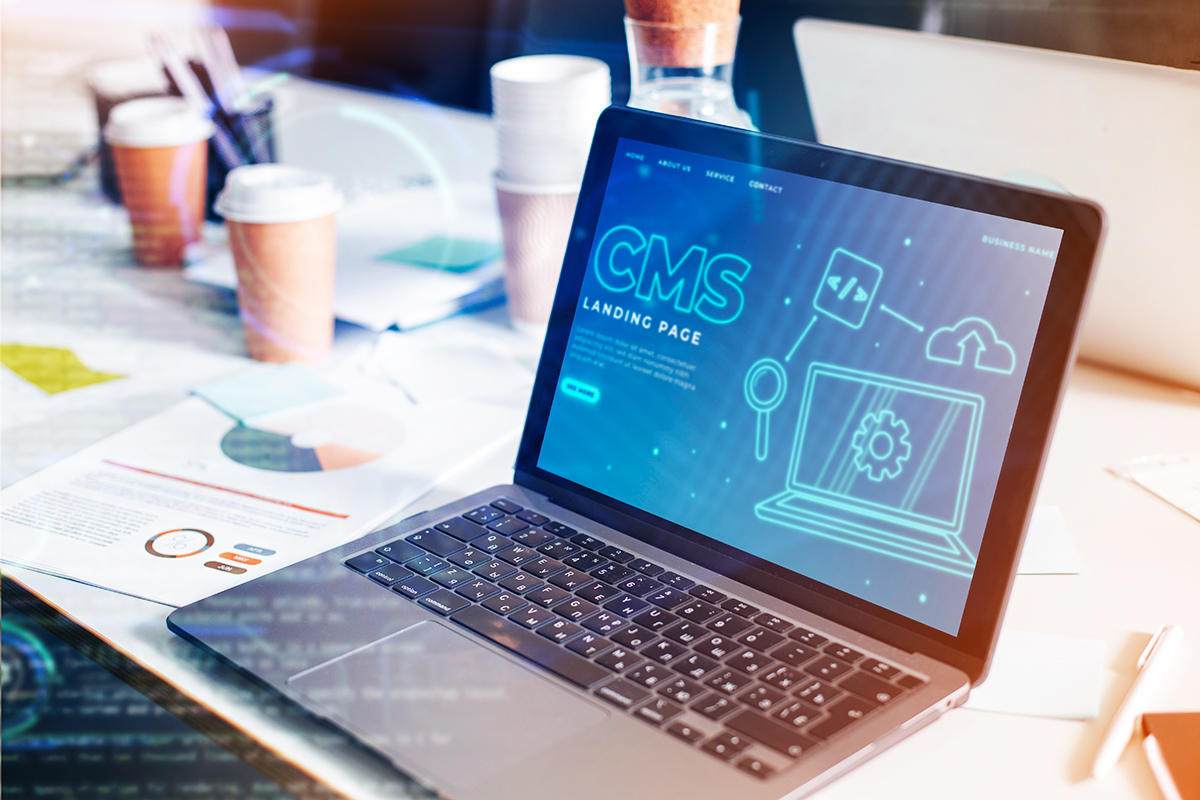 Step into a realm of digital possibilities with Webline-Services – your ultimate gateway to a truly exceptional WordPress journey. Our meticulously crafted WordPress hosting solution is designed to redefine your online experience. Prepare to transcend the ordinary as we optimize every facet of your website's performance, ensuring it operates at peak efficiency.
Say goodbye to the frustration of sluggish loading times; say hello to a new era of speed and responsiveness that will leave your visitors in awe.
When it comes to safeguarding your online presence, our specialized hosting stands as an impenetrable fortress against cyber threats. Enjoy the peace of mind that your website's security is our top priority, enabling you to channel your energy into creating compelling content that resonates with your audience.
Navigating the complexities of managing a WordPress site becomes a breeze with our intuitive controls. Whether you're a seasoned professional or just starting your online journey, our user-friendly interface empowers you to effortlessly shape your digital domain to your vision. And should you encounter any challenges along the way, our dedicated support team is at your service around the clock.
Boost Your WordPress Experience: Discover Our Hosting Plans
1 Domain
25,000 Monthly Visitors
UNLIMITED High Availability Bandwidth
100% Free Migration
UNLIMITED Disk Space
20 Email Accounts (POP3/IMAP)
2 Databases
$6.39/mo. 1 month
$5.81/mo. 9% OFF6 months
$5.43/mo. 15% OFF12 months
$4.54/mo. 29% OFF24 months
$4.09/mo. 36% OFF36 months
3 Domains
75,000 Monthly Visitors
UNLIMITED High Availability Bandwidth
100% Free Migration
UNLIMITED Disk Space
50 Email Accounts (POP3/IMAP)
5 Databases
$9.69/mo. 1 month
$8.53/mo. 12% OFF6 months
$7.95/mo. 18% OFF12 months
$7.27/mo. 25% OFF24 months
$6.49/mo. 33% OFF36 months
5 Domains
125,000 Monthly Visitors
UNLIMITED High Availability Bandwidth
100% Free Migration
UNLIMITED Disk Space
UNLIMITED Email Accounts (POP3/IMAP)
15 Databases
$14.65/mo. 1 month
$13.77/mo. 6% OFF6 months
$12.75/mo. 13% OFF12 months
$12.16/mo. 17% OFF24 months
$11.57/mo. 21% OFF36 months
10 Domains
250,000 Monthly Visitors
UNLIMITED High Availability Bandwidth
100% Free Migration
UNLIMITED Disk Space
UNLIMITED Email Accounts (POP3/IMAP)
50 Databases
$18.39/mo. 1 month
$17.47/mo. 5% OFF6 months
$16.55/mo. 10% OFF12 months
$14.71/mo. 20% OFF24 months
$12.87/mo. 30% OFF36 months
Enhance, Secure, Improved: Explore Our Hosting Advantages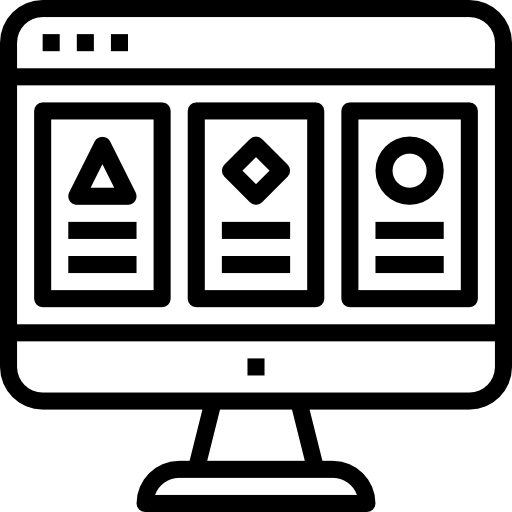 Welcome to Exceptional WordPress Hosting by Webline-Services
Step into a world of unparalleled WordPress hosting excellence with Webline-Services. Our commitment to your online success shines through in every facet of our hosting solutions. The phrase "Enhance, Secure, Improved" encapsulates the essence of what we offer – a comprehensive package that takes your website's performance to new heights, safeguards your digital assets with unwavering protection, and continually strives for improvement to ensure you're always at the forefront of digital innovation. Immerse yourself into a realm where your website's potential knows no bounds, backed by the power of Webline-Services' WordPress hosting advantages.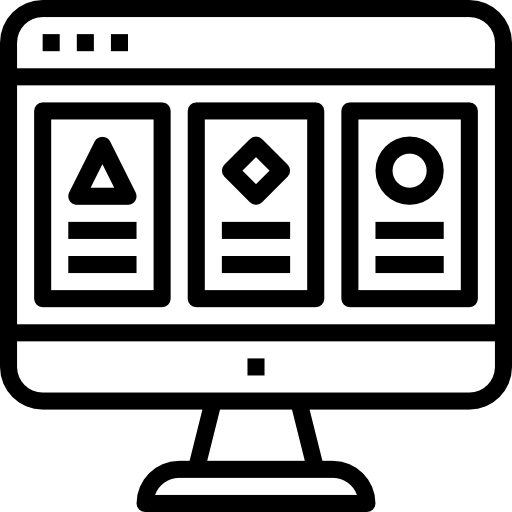 Blazing-Fast Loading
Say goodbye to frustrating loading screens. Our state-of-the-art technology ensures your WordPress site loads at supersonic speeds, offering instantaneous access to your content. This acceleration not only heightens user satisfaction but also drastically reduces bounce rates. Our meticulously optimized infrastructure ensures seamless navigation for your visitors, eliminating any unnecessary delays. Your audience's time is valuable, and we make sure they never have to wait.

Robust Security Measure
Ensuring the safety of your website is our utmost priority. We go the extra mile to provide you with a comprehensive security shield. Our advanced firewalls fortify your site against potential intrusions, ensuring that your sensitive data remains secure. Regular malware scans function as diligent guardians, swiftly detecting and eliminating any emerging threats. Furthermore, our integration of SSL certificates establishes an encrypted connection, assuring that every interaction on your site remains concealed from prying eyes. With this multi-layered approach, both you and your valued visitors can explore your online domain with absolute confidence, knowing that your digital sanctuary is impenetrable.

Automatic Daily Backups
Wave goodbye to data loss worries. Our advanced automatic backup system runs tirelessly, preserving your invaluable website content and intricate settings. Rest easy knowing that every piece of information is securely stored, ready to be reinstated at a moment's notice. Whether caused by accidental deletion, technical hiccups, or unexpected events, the ability to return your site to its original state is mere moments away. We've got your back, ensuring that your digital endeavors remain intact and uninterrupted, regardless of challenges that may arise.

Scalable Resources
Just as your ambitions expand, so should your hosting capabilities. Our platform provides you with effortless resource scalability as your website blossoms. Whether it's accommodating surges in traffic or the demands of expanding content, we've got you covered. From bandwidth to storage, our adaptable solutions ensure that your website's performance remains consistently high, even during peak times. Find reassurance in the uninterrupted expansion of your online presence, fueled by the robust scalability of our hosting services.

User-Friendly Control Panel
Effortlessly navigate website management with our user-friendly control panel. Tailored for both seasoned developers and beginners, our intuitive interface simplifies the handling of your site's settings and configurations. Whether you're well-versed in web development intricacies or just starting your digital journey, our control panel empowers easy control. From overseeing design elements to fine-tuning performance, our streamlined interface makes website management seamless. Experience the empowerment of effortless control, regardless of your technical skill, and shape your online presence confidently.
Get Started Instantly with One-click WordPress Setup!
Embark on your WordPress journey effortlessly with our streamlined one-click installation process. Gone are the days of complex setups; in an instant, your website springs to life. Our user-friendly interface ensures seamless handling of technical aspects, enabling you to focus on what truly counts – crafting a distinctive online presence. Whether you're an experienced developer or a beginner, our intuitive process empowers you to swiftly transition from inception to creation. From initial installation to ongoing innovation, we're here to simplify the process and empower you to bring your vision to life.
Always-on Professional Support
In times of uncertainty, we stand by your side. Our experienced team is at your service 24/7, prepared to aid you with any technical inquiries that surface. From unraveling complexities to troubleshooting, we're here to guide you through it all. Rapid solutions define our approach, ensuring prompt resolution of obstacles, preserving your website's optimal state. Whenever you require assistance, regardless of the time, rely on our dependable support to steer your digital voyage confidently.
Frequently Asked Questions
What is WordPress Hosting and how can it help me?
WordPress Web Hosting is a hosting service that is specially built to host WordPress-based websites. It offers optimized servers and configurations designed to maximize the performance and security of your websites. With our WordPress hosting, you can expect faster load times, automatic WordPress updates, and dedicated support.
Can I migrate my existing WordPress site to Webline-Services' WordPress Web Hosting?
Yes! We understand the importance of seamless migration for existing websites. Our support team will assist you in transferring your WordPress site from your current hosting provider to our platform. We take care of all the technical aspects to ensure a smooth transition, so you can focus on your website's growth.
Do you offer specialized technical support for WordPress Hosting?
Whether you encounter plugin conflicts, theme compatibility problems, or general troubleshooting, our support team is available 24/7 to assist you. We're here to ensure your WordPress site runs smoothly and efficiently.
Can I easily install and manage plugins and themes with Webline-Services' WordPress Web Hosting?
Absolutely! Our WordPress Web Hosting platform comes with a user-friendly control panel that allows you to install and manage plugins and themes effortlessly. You can access a wide range of free and premium themes and plugins directly from your dashboard, making it easy to customize and enhance your website according to your preferences.
How secure is Webline-Services' WordPress Web Hosting?
Security is a top priority for us. Our WordPress Web Hosting services come with robust security measures, including firewalls, DDoS protection, and real-time server monitoring. Additionally, we regularly update server software and apply security patches to prevent vulnerabilities. With free SSL certificates included in all hosting plans, your website and data remain protected with encrypted connections.
Should I choose WordPress Hosting or Regular Hosting?
It depends on your website's needs. If your site is built exclusively on WordPress, and you prioritize performance and ease of use, go for WordPress Hosting. It offers specialized optimizations for WordPress websites. Consider your specific requirements and the type of website you're running to make the best decision.
Embrace a universe of possibilities where your website's potential knows no bounds
Webline-Services isn't just a hosting provider – we're your partner in unlocking unparalleled online success