OpenVZ Cloud Hosting for Ultimate Performance
Get up to 10% OFF Today!
In-House Data Center
24/7 Live Support
99.99% Uptime Guarantee
Full Root/Admin Access
Latest Linux Control Panels
Free Migration
IPv6 available

Discover a Hosting Revolution:
OpenVZ Virtual Private Servers (VPS)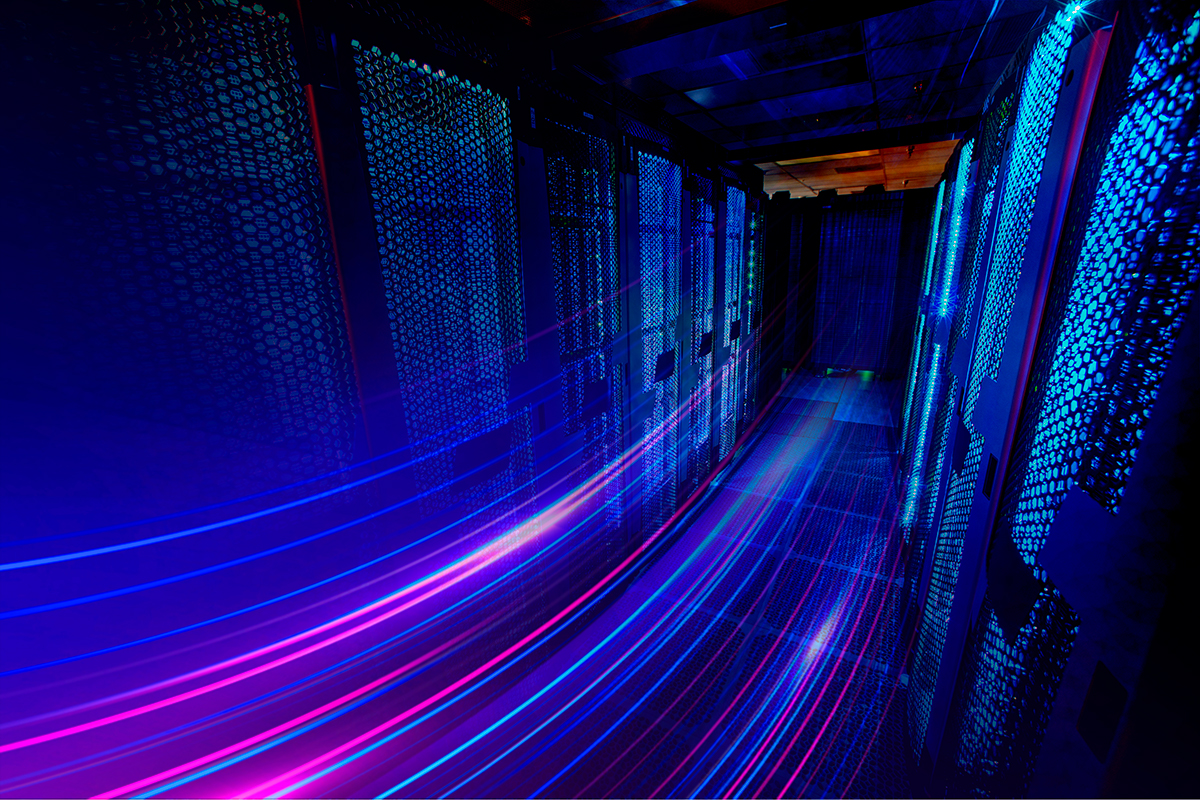 Step into a hosting environment that goes beyond conventional boundaries, redefining your digital experience. OpenVZ, more than just servers, offers an array of unprecedented benefits that elevate your hosting journey. Revel in the dual benefits of security and peak performance within virtual environments, where your data and applications thrive under safeguarded conditions. Seamlessly integrate lightning-fast connectivity to supercharge the responsiveness of your websites and applications, ensuring that every interaction is swift and seamless.
With OpenVZ, empowerment is at your fingertips. Leverage root access to shape your virtual cloud space precisely as your requirements demand. Customize configurations, install software, and adapt your environment according to your unique needs. This newfound control eliminates the confines of standardized hosting, allowing you to craft an ecosystem that aligns with your vision and objectives. The shackles of limitations are broken, replaced by an unparalleled sense of adaptability that OpenVZ effortlessly provides.
Now, embark on a journey were restrictions fade into oblivion, replaced by a landscape of amplified flexibility. Bid farewell to the era of confined hosting solutions and welcome the era of expansiveness and innovation. Open the doors to enhanced customization, refined performance, and secured environments. Embrace the future of hosting by immersing yourself in the realm of OpenVZ, where excellence is not just a promise but a tangible reality. Your digital aspirations deserve nothing less than the exceptional standards that our OpenVZ cloud hosting solutions deliver.
Fast SSD OpenVZ Virtual Dedicated Hosting Plans
2 CPU Cores
3 GB Memory / RAM
40 GB SSD RAID10 Space Disk Space
3000 GB Bandwidth
1 Gbps Port Port Speed
1 Static IP Address (IPv4)
1 Static IP Address (IPv6)
Latest Linux OSOS
cPanel/PleskControl Panel Options
Expedited SetupSetup
OpenVZ Expert
Starting at
4 CPU Cores
8 GB Memory / RAM
80 GB SSD RAID10 Space Disk Space
6000 GB Bandwidth
1 Gbps Port Port Speed
1 Static IP Address (IPv4)
1 Static IP Address (IPv6)
Latest Linux OSOS
cPanel/PleskControl Panel Options
Expedited SetupSetup
6 CPU Cores
16 GB Memory / RAM
180 GB SSD RAID10 Space Disk Space
10000 GB Bandwidth
1 Gbps Port Port Speed
1 Static IP Address (IPv4)
1 Static IP Address (IPv6)
Latest Linux OSOS
cPanel/PleskControl Panel Options
Expedited SetupSetup
OpenVZ Ultimate
Starting at
6 CPU Cores
32 GB Memory / RAM
350 GB SSD RAID10 Space Disk Space
20000 GB Bandwidth
1 Gbps Port Port Speed
2 Static IP Address (IPv4)
1 Static IP Address (IPv6)
Latest Linux OSOS
cPanel/PleskControl Panel Options
Expedited SetupSetup

Full Power Controls including Reboots, Power On and Off
Recovery Console should there be a network Configuration Fault
Complete Reinstall of the Server
Multi OS, Multi Server
Professional Web Presence
Integrated Customer Management

Website Statistics: AWStats, Webalizer, + more
Optional Fantastico: Instant Shopping Carts, Blogs, + more
Web File Manager, Hotlink Protection + more

All-in-one client management, billing & support
Many Integrated Payment Gateways
Automatic Setup & Management
Integrated Support Tools
Additional / Advanced Features
Additional Services & Upgrades
IP Addresses: + $2.00/mo per address
SSL Certificates (Requires An IP): From $29/year per certificate
Thrive, Scale: Unfolding Possibilities with OpenVZ VPS
A New Era of Hosting with Webline-Services´ OpenVZ Cloud VPS
Technology at Your Fingertips
Dive into a realm of limitless potential and unparalleled control – a realm where customization, thriving growth, and seamless scalability converge seamlessly. Step into the world of OpenVZ Cloud VPS hosting, a cutting-edge solution that serves as your gateway to unlocking a host of key features designed to empower your digital journey. With the ability to tailor your virtual environment to your exact specifications, harness the power of advanced technology, and seamlessly expand your resources as your ambitions soar, OpenVZ Cloud VPS takes hosting to an entirely new level.
At the heart of our OpenVZ Cloud VPS lies a bundle of key features that are ready to transform your online experience. This innovative hosting solution is not just about servers; it's a dynamic ecosystem that resonates with developers, entrepreneurs, and businesses alike. By seamlessly combining customization, growth, and scalability, OpenVZ Cloud VPS transcends traditional hosting, offering you the tools you need to curate a digital presence that reflects your unique identity and aspirations. In each package you´ll find the following features:

Cost-Effectiveness
OpenVZ Cloud VPS hosting offers the best of both worlds – dedicated resources without breaking the bank. Enjoy the benefits of having your own virtual server with allocated CPU, RAM, and storage resources, all at an affordable price point. This cost-effective solution is perfect for businesses and individuals seeking performance and reliability on a budget.

Quick Deployment
Time is of the essence, and with OpenVZ, you can launch your VPS swiftly. Say goodbye to long setup times – our streamlined process ensures that your VPS will be up and running within minutes, allowing you to focus on your projects instead of waiting for deployment.


Scalability
Your online ventures are bound to evolve, and OpenVZ Cloud VPS hosting grows with you. Easily adapt to changing demands by upgrading your resources as your website or application gains popularity. This scalability ensures that your hosting environment remains aligned with your expanding needs, without the hassle of migrating to a new server.

Full Root Access
Take the reins of your hosting environment with full root access. This level of control grants you the ability to install software, configure settings, and customize your VPS according to your preferences. It's a playground for developers, offering the freedom to shape your hosting environment to match your exact requirements.

Linux-Based
OpenVZ is tailored for those who embrace the power of Linux. Ideal for developers, IT professionals, and advanced users, our Linux-based OpenVZ Cloud VPS hosting provides the flexibility and tools needed to craft, optimize, and manage your projects with precision. Enjoy the compatibility, performance, and reliability that Linux brings to the table.
Virtual Environment
Experience enhanced security and performance within a virtual environment. Unlike traditional shared hosting, each OpenVZ Virtual Private Server (VPS) operates within its own distinct space. This separation ensures that the resources allocated to your VPS are not shared or affected by other users, creating a stable and secure hosting environment.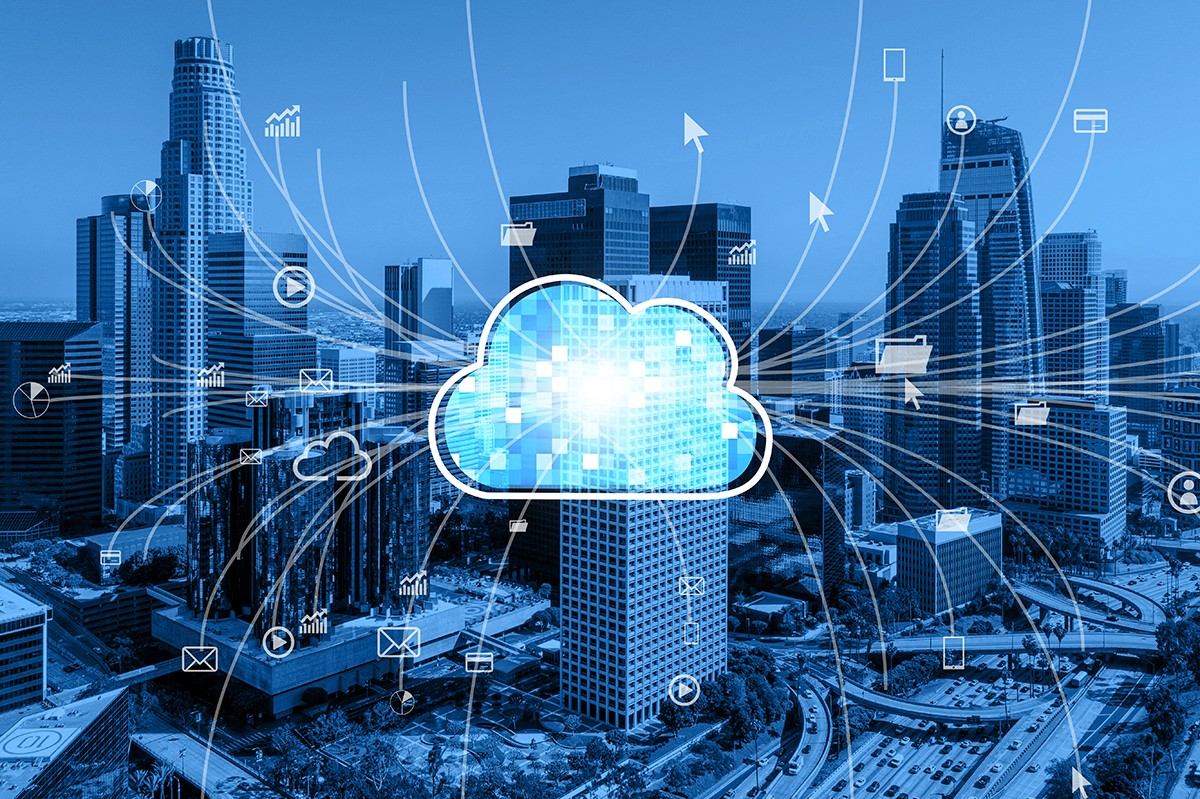 Customization at Its Finest: Crafting Unique Digital Pathways
Unlock a world of possibilities with our OpenVZ Cloud VPS hosting, a platform designed to empower your digital ventures and lead you towards unparalleled success. Whether you're a seasoned developer seeking a canvas for customization or a thriving business aiming to scale new heights, OpenVZ offers the ultimate solution that seamlessly adapts to your evolving requirements.
For developers, OpenVZ stands as a robust framework that grants you the freedom to sculpt your virtual environment with precision. Craft exceptional digital experiences by harnessing the power of root access and extensive configuration options. Shape your VPS to align perfectly with your unique vision, unleashing creativity and innovation in every aspect of your projects. With OpenVZ, your code can breathe freely, thriving within a space that encourages experimentation and growth.
Businesses find in OpenVZ a dynamic ally, a hosting solution that mirrors their ambition and drives scalable growth. As your ventures expand, OpenVZ effortlessly keeps pace, offering a hosting ecosystem that can seamlessly adapt to surges in traffic and resource demands. This scalability ensures that your online presence remains uninterrupted, enabling you to serve your customers flawlessly even during peak times. With OpenVZ, your hosting infrastructure becomes a valuable tool that actively supports your business goals, positioning you for success in a competitive digital landscape.
Embrace OpenVZ Cloud VPS hosting today and immerse yourself in an environment designed to elevate your digital journey. Experience the synergy of flexibility, adaptability, and innovation that OpenVZ brings to the table. Whether you're shaping virtual landscapes or steering business growth, OpenVZ is the partner that empowers you every step of the way.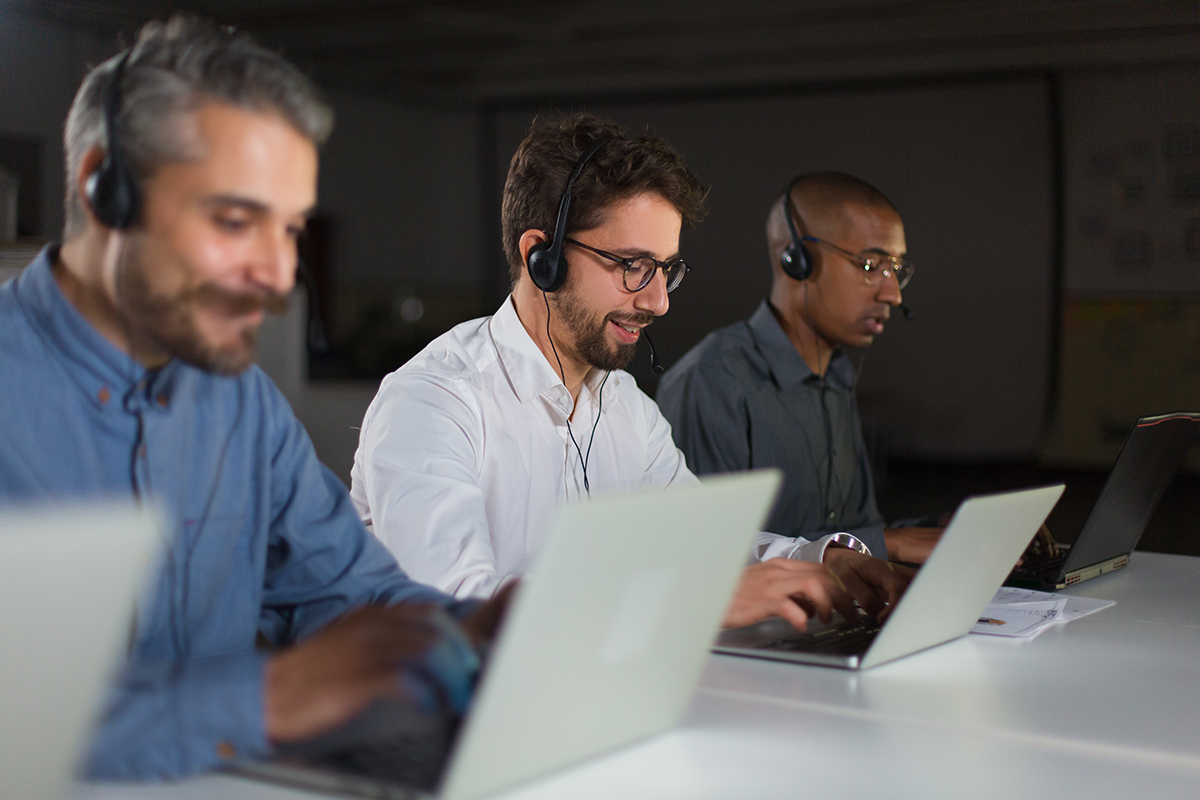 Expert Help, Always Available: Discover Our 24/7 Support
Experience unparalleled support that never sleeps with our 24/7 assistance. At our core, we understand that challenges and questions can arise at any moment, which is why our dedicated team of experts is at your service around the clock. Whether you're facing technical hiccups, seeking guidance, or simply have a query that can't wait, our 24/7 support ensures that you're never left in the dark.
Navigating the digital landscape requires a reliable partner, and that's precisely what our 24/7 support provides.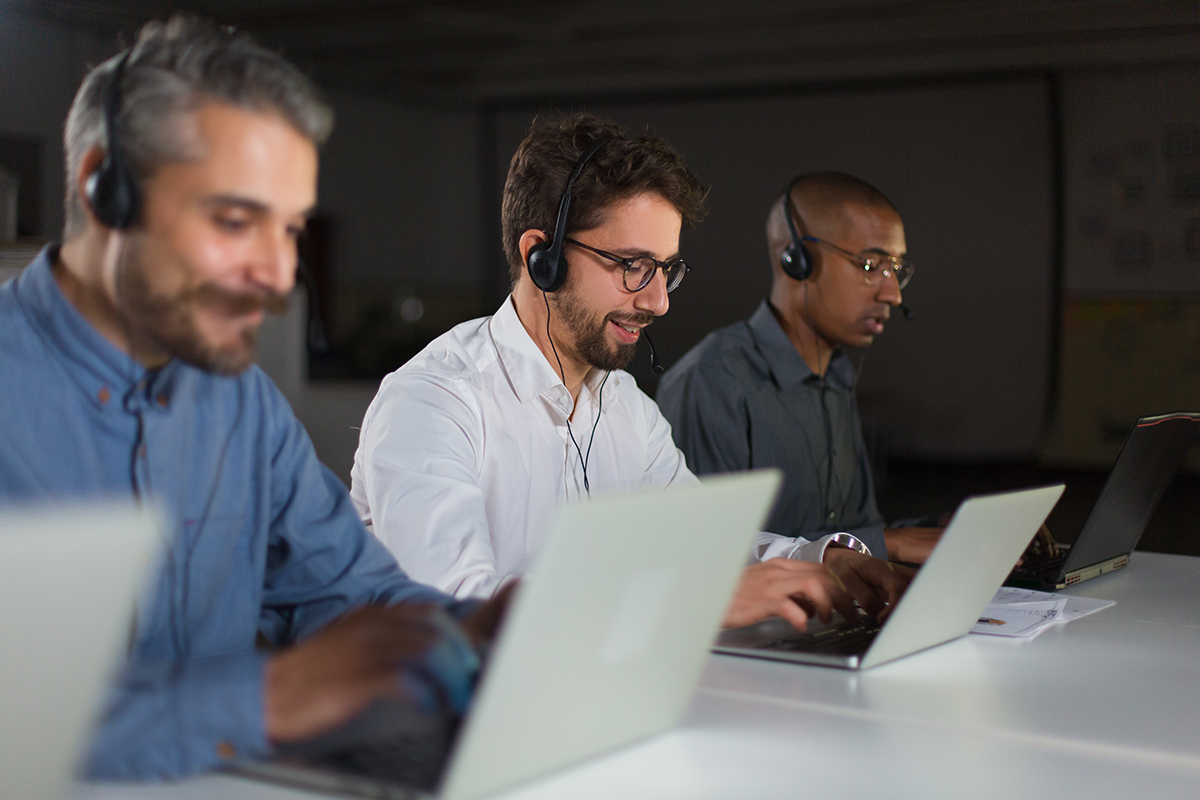 No matter your time zone or the complexity of your concern, our team is committed to delivering prompt and effective solutions. With an unwavering dedication to your peace of mind, we stand ready to empower you with the assistance you need, when you need it the most. Experience the assurance of continuous support as you forge ahead in your digital endeavours, knowing that our experts are standing by to guide you through every step.
Frequently Asked Questions
What is OpenVZ Cloud VPS hosting and how does it differ from other hosting options?
OpenVZ Cloud VPS hosting is a virtual private server hosting solution that utilizes OpenVZ virtualization technology. Unlike traditional shared hosting where resources are shared among multiple users, OpenVZ Cloud VPS provides you with dedicated virtual resources within a shared physical server. This means you get greater control, customization, and isolation while still benefiting from cost savings compared to a dedicated server.
How does OpenVZ Cloud VPS hosting contribute to website and application performance?
Our OpenVZ Cloud VPS hosting guarantees superior website and application performance by allocating dedicated resources like CPU, RAM, and storage to your virtual environment. This isolation prevents resource-hogging by other users, resulting in consistent and reliable performance. With OpenVZ, you won't experience the performance fluctuations often associated with shared hosting environments.
What level of technical expertise is needed to manage an OpenVZ Cloud VPS hosting solution?
While some technical knowledge is beneficial, you don't need to be an expert to manage an OpenVZ Cloud VPS hosting solution. Webline-Services provides a user-friendly control panel that simplifies many administrative tasks. If you're new to VPS hosting, our support team can assist with initial setup, software installations, and troubleshooting.
What are the key benefits of using OpenVZ Cloud VPS hosting for my website or application?
Our OpenVZ Cloud VPS hosting offers numerous advantages. You'll enjoy enhanced performance and security through dedicated virtual resources. It allows you to scale your resources easily as your needs grow, ensuring optimal performance during traffic spikes. Additionally, you have full root access, granting you complete control over your server's configuration, software installations, and security settings.
Can I upgrade or downgrade my resources in an OpenVZ Cloud VPS plan?
Absolutely. OpenVZ Cloud VPS hosting offers the flexibility to upgrade or downgrade your resources based on your changing requirements. As your website or application grows, you can easily scale up your resources to accommodate increased traffic. Similarly, if you find that you need fewer resources, you can adjust your plan accordingly to avoid unnecessary costs.
How does Webline-Services ensure the security of my OpenVZ Cloud VPS hosting environment?
At Webline-Services, we take security seriously. We implement measures like regular security updates, firewall protection, and intrusion detection systems to safeguard your VPS environment. Additionally, the isolation provided by OpenVZ virtualization ensures that your resources are separated from other users, reducing the risk of security breaches stemming from neighboring environments.
Upgrade Your Hosting Game – Choose OpenVZ!
Ready to level up your hosting experience?
Discover the power of OpenVZ Cloud VPS hosting and watch your website thrive.