Linux Plesk Reseller Hosting
GET UP TO 10% OFF TODAY!
Shared Hosting Accounts
Instant Activation
Plesk Control Panel
24/7 Live Support
99.99% Uptime Guarantee
Private Nameservers
Overselling Enabled Linux Reseller Hosting: Your Path To Hosting Success
In the dynamic world of web hosting, your choice of hosting service can make all the difference. At Webline-Services, we invite you to explore a realm of hosting excellence, tailor-made for those who aspire to kickstart or expand their hosting businesses. Our Linux Reseller Hosting service is more than just a platform; it's your gateway to a thriving hosting enterprise.
With a focus on simplicity, scalability, and reliability, our Linux Reseller Hosting service empowers you to build, manage, and grow your hosting venture effortlessly. Whether you're a seasoned hosting provider or just stepping into the hosting arena, our service offers an ideal blend of performance, flexibility, and control.
As you embark on this journey with us, you'll discover that Linux Reseller Hosting isn't just a service; it's a foundation for success in the dynamic digital landscape.
Linux Plesk Reseller Hosting Plans
1000 GB Monthly Bandwidth
25 GB Raid Protected Disk Space
$0 Plesk Power Pack
$15.99/mo WHMCS Billing System
$0 Setup Fee
1000 GB Monthly Bandwidth
50 GB Raid Protected Disk Space
$0 Plesk Power Pack
$15.99/mo WHMCS Billing System
$0 Setup Fee
1000 GB Monthly Bandwidth
75 GB Raid Protected Disk Space
$0 Plesk Power Pack
$15.99/mo WHMCS Billing System
$0 Setup Fee
Plesk Platinum
$33.99 /mo
2000 GB Monthly Bandwidth
150 GB Raid Protected Disk Space
$0 Plesk Power Pack
$15.99/mo WHMCS Billing System
$0 Setup Fee
2000 GB Monthly Bandwidth
300 GB Raid Protected Disk Space
$0 Plesk Power Pack
$15.99/mo WHMCS Billing System
$0 Setup Fee
Additional / Advanced Features
Additional Features
Tech Support
7 Day Money Back Guarantee
Fast Setup
No Contract
Overselling Enabled
Anonymous Nameservers
Private Nameservers
$14.95/yr Domain Registration
Host Your Domain Name
DNS Management
IP Blocker
Unlimited Sub Domains
Unlimited Domains
Unlimited Accounts
Weekly Offsite Backup
Social
One Click Free Blog
One Click Free Forums
One Click Free CMS
One Click Free Guestbook
One Click Free Counter
One Click Free Cart System
Programming
PHP5, PHP6, PHP7
MySql
Ruby On Rails
PERL
PEAR
CGI
Zlib
Apache
FastCGI
BIND
Ioncube
Python
Pure-FTPD
Courier
Front Page
Custom cPanel Themes
Mysqli
GD Library
Module Installation
Image Magic
Unveiling Advanced Linux Reseller Hosting Features
Our Linux Reseller Hosting service transcends the ordinary, offering a flexible and robust platform that caters to diverse hosting requirements. From resource allocation flexibility to an intuitive control panel, white-label branding options to robust security measures, each element is thoughtfully crafted to enhance your hosting experience. Join us on this exploration, as we unveil the advanced features that make Linux Reseller Hosting more than just a service; it's the bedrock for hosting success.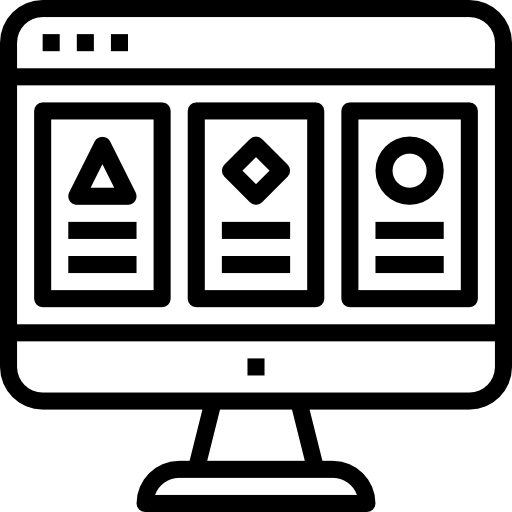 Control Panel Features:
Latest Plesk Control Panel
Backup Manager with remote storage Setup
Website Statistics: AWStats, Webalizer, Raw Log Manager
Application Catalog: Mix and match thousands of extensions and install the add-ons you need
Website Builders: Create responsive websites from mobile and desktop using your favorite builder
eCommerce support: Click and start selling to anyone, anywhere with a few clicks

Web Hosting Features:
Unlimited Sub Domains, FTP Accounts, and Email Accounts
99.99% server uptime
No Contract and a 7 Day Money Back Guarantee
Safe Harbor Certified
Built-in server security in Plesk and server hardware
38 Free scripts can be instantly installed on your account with a few clicks


Programming and Database Features:
Programming Language: PHP, Python, SSI
Programming Modules: Curl, GD Library, MVC 3.0, AJAX
System Management: Scheduled Tasks, Scheduled Backups, File Manager, and Cloud Backups
Reliability Beyond Measure: Uptime Excellence At Webline-services
At Webline-Services, we understand that when it comes to web hosting, reliability is paramount. Your online presence and digital projects deserve nothing less than a hosting service that's steadfast and unwavering. That's why we take immense pride in delivering a hosting experience that's synonymous with reliability.
Our commitment to uptime excellence is unwavering. With state-of-the-art data centers, redundant systems, and a vigilant team of experts, we ensure that your websites and applications are available to your audience 24/7.
We back our promise with a 99.9% uptime guarantee, which means that your online assets remain accessible and operational, no matter the time or day. This reliability is the bedrock upon which you can build trust and credibility with your clients and visitors.
24/7 Live Support Unmatched
Our dedicated team of experts stands ready day and night to assist you. Whether it's troubleshooting a technical issue, guiding you through a complex setup, or simply answering your questions, our support is here to make your hosting experience as smooth as possible. The advantages are clear: with 24/7 live support, you can confidently navigate any hosting challenge that arises, knowing that help is always at hand. It's more than just support; it's a partnership that empowers you to focus on your core objectives, secure in the knowledge that any hosting issue will be swiftly and expertly addressed.
This continuous support isn't just about convenience; it's a strategic advantage that ensures your websites and applications remain accessible and responsive to your audience at all times. It's a testament to our commitment to your hosting success, backed by a team of knowledgeable professionals who understand the intricacies of hosting in the digital age.
Frequently Asked Questions
What is Linux Reseller Hosting, and how does it work?
Linux Reseller Hosting is a hosting service that allows you to purchase hosting resources and resell them to your clients. You can manage multiple websites and accounts under one control panel. It's an ideal solution for entrepreneurs and agencies looking to start their own hosting businesses or manage multiple websites efficiently.
Is Linux Reseller Hosting suitable for beginners, or is it more for experienced hosting providers?
Linux Reseller Hosting is designed to be user-friendly and accessible to both beginners and experienced hosting providers. The control panel is intuitive, making it a great choice for those new to hosting, while advanced users can take advantage of its versatility and customization options.
Do you provide customer support for Linux Reseller Hosting users?
Absolutely! We offer 24/7 live support to assist you with any technical issues or questions you may have. Our experienced team is dedicated to ensuring your hosting experience is smooth and hassle-free.
What are the advantages of Linux Reseller Hosting over other hosting solutions?
Linux Reseller Hosting offers several benefits, including cost-effectiveness, stability, and a wide range of open-source applications. It's highly customizable, and Linux is known for its reliability and security. Plus, with our service, you can white-label your hosting, creating a branded experience for your clients.
Can I upgrade my resources and plans as my hosting business grows?
Yes, you can easily upgrade your resources and plans with our Linux Reseller Hosting service. We offer scalability, allowing you to adapt to the changing needs of your hosting business as it expands.
How can I get started with Linux Reseller Hosting?
Getting started is straightforward. Choose a Linux Reseller Hosting plan that suits your needs, sign up, and access your control panel. From there, you can start setting up your hosting environment, managing clients, and offering hosting services to your customers.
Start Your Hosting Venture, Today!